By developing the Fundamenta's new website (egyujelet.hu), we made their recruitment process even more effective. The main goal of this promotional website is to express the values, philosophy, and  possibilities of Fundamenta.
A particularly challenging task that we faced was meeting the project's tight deadline. This project was also part of Fundamenta's rebranding – this was their first appearance with their new image and guidelines. With this in mind, we placed great emphasis on creating the design, because we intended to give them a website that radiates exclusivity.
During the UX design, we organized focus groups to survey what kind of design choices the interviewees preferred. We also defined user personas  to identify 2-3 example personality types that would likely want to become personal bankers.
We created an admin panel, so the content of the website could be managed easily by our client. It's important to mention the Choose Your Future! function of the website, which is a career orientation test that can be a great help to potential applicants.
During this project, we used Laravel framework and MySQL database technology. We wrote unit and automated tests along with manual testing in the interest of quality assurance.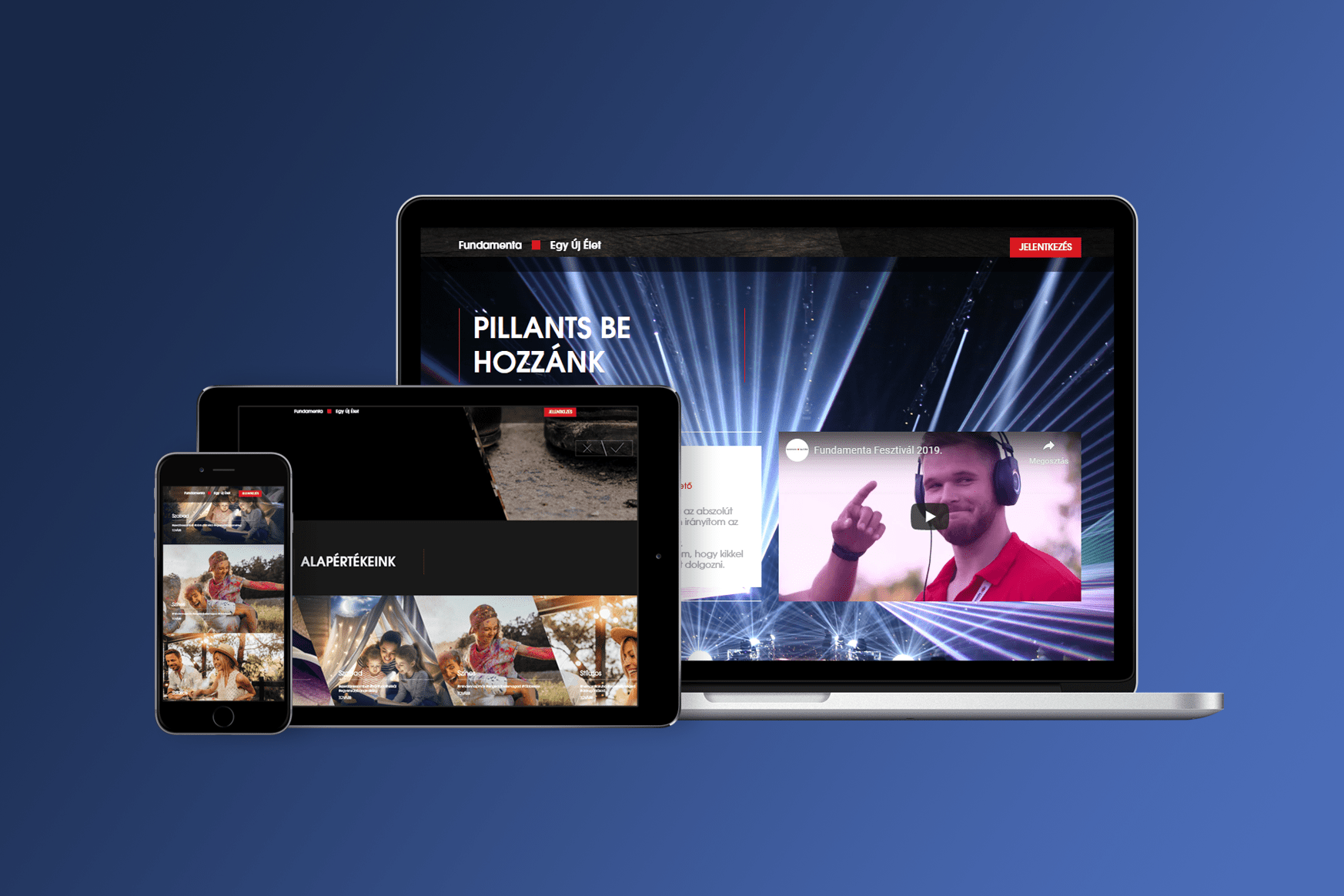 What our clients are saying