The Raiffeisen Bank Zrt. announced a tender for the redesign of their websites in the spring of 2014.
During the redesign, an important aspect for our team was to update the new websites with actual web trends and UX expectations while taking search engine optimization into account as well.
Starting from wireframing, we designed the structure and the navigation logic of the websites. Our aim was to specify such functionalities that help our client increase conversions and surface the most popular content.
In accordance with the wishes of our client, we created a simple, easily-manageable interface. We placed strong emphasis on usability testing, so we could refine our work based on the results.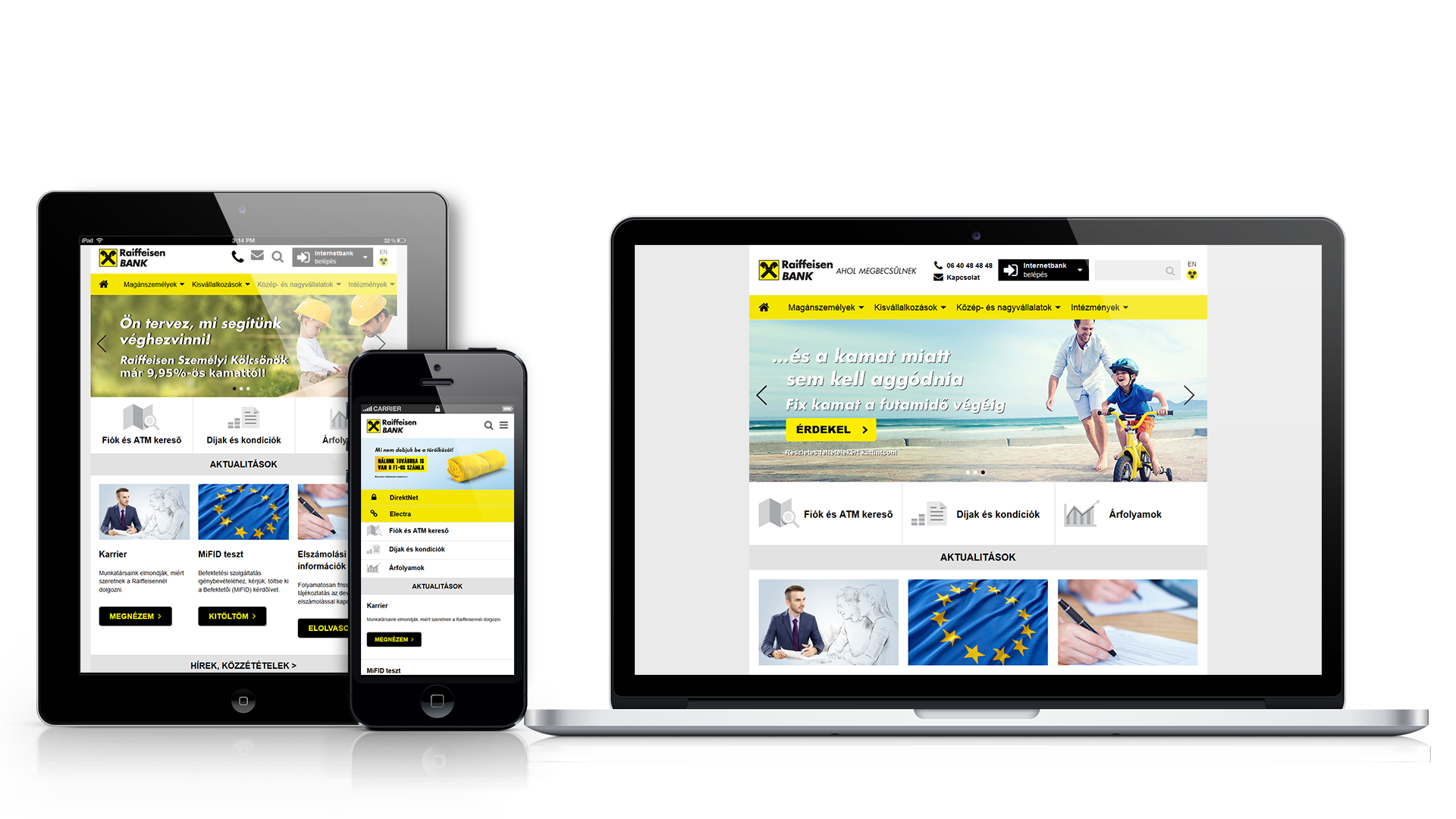 What our clients are saying